Here's our top ten glamping tips to guarantee a great few days away in the countryside.
1. Warm clothes! This is an absolute must when camping in England. Even on a warm summers day the nights can be very chilly! We always tell guests to come prepared with a few extra layers for the evenings. Thick socks also don't go a miss!
2. Insect repellent. This is not usually a problem on our site but it's always handy to have so you can enjoy those alfresco evenings bite free!
3. Slow down and soak up your surroundings. We all have a tendency to compile a jam packed intinerary when we go away. Many of our guests have the best time just relaxing in the field, enjoying the countrysid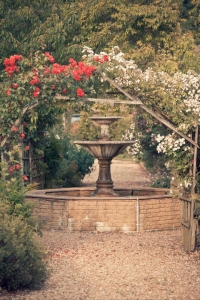 e and spending some quality downtime with each other. There are plenty of games provided on site that make for fun days in the glamping field.
4. Wellies are your new best friend. With the unpredictable British weather you never know when you might need them. They are also great for that trip to the toilet or walk back from the pub in the early hours when the grass is wet!
5. Pack light! Less is more. At Glamping Holiday we provide everything you need to camp with so avoid cramming the boot with the entire contents of your house. (A tendency for first time campers!) You just need to bring food, clothes and toiletries. A full list of what's provided is sent out to guests.
6. Turn off your phone! With no electricity on site Glamping Holiday is the perfect place to get back to the simple life and enjoy a digital detox.
7. Order a meal for your first night. This is very popular amongst guests and ensures you can start relaxing as soon as you have arrived! To view our full menu please visit https://glampingholiday.co.uk/catering-menu/
8. Cards. There are so many games to play with cards and they entertain all ages. Plus they take up very little room.
9. Lighting the camp fire. Scrunch up a few sheets of newspaper as a base. Place around some kindling in a pyramid fashion. Pop in 2 fire lighters and light.
10. Earplugs and an eye mask. If you don't fancy being woken up by the dawn chorus or a snoring neighbour then we recommend these for a lie in!
If guests have any queries regarding staying with us then please do get in touch!