We have been busy answering lots of enquires this week. Our larger parties often ask what activities we can recommend in the area. We are very lucky to be surrounded by a wealth of things to do so if you fancy venturing from the glamping field here are our top recommendations that have been tried and tested by previous groups.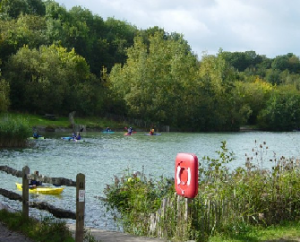 1. Southwater Water Sports Centre located 30 minutes from the glamping site is a firm favourite with our more sporty guests! They offer a wide range of activities including canoeing and paddle boarding that make for a fun day out. They are easily able to accommodate large groups. For more information please visit www.southwatersports.co.uk
2. Slinfold Spa is a great choice for those wanting a more relaxed activity! There are a wide range of treatments available. For a full list of what's on offer please visit www.slinfoldclub.co.uk/retreat_spa
3. Firing Earth is a great option for our more creative guests with pottery and silk painting available. For details about the workshops provided then please visit www.firingearth.co.uk
4. Holmbush Events have a wide range of activities including archery, 4 x 4 driving and paintballing at reasonable prices. A lot of our groups have visited and had a very enjoyable day out. A full list of events can be found here https://holmbushevents.co.uk/
5. Wildwood adventure in Guildford (20 minutes from the site) has a treetop rope a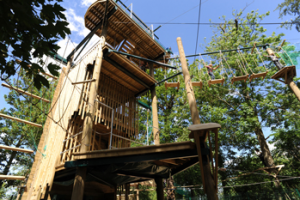 nd zip wire course that is similar to Go Ape. Their Wood Challenge course is perfect for groups looking for an exhilarating day out. www.wildwood-adventure.com
6. For those wanting to participate in a country pursuit then clay pigeon shooting can be arranged on site for large groups only. For more information please contact me directly.
7. If you fancy exploring the stunning Sussex countryside then bike hire is available from Southwater Cycles , located in the neighbouring village of Loxwood. The hire shop is a very short drive from the glamping field and links onto the Wey and Arun canal path. www.southwatercycles.com
8. Farncombe boat house has been highly recommended by our guests for a fun day out along the river. Here you can hire a self drive narrow boat where you will travel from Catteshall Lock, Godalming to Rowbarge public house in Guildford. For more details regarding day hire please take a look at www.farncombeboats.co.uk
9. We get lots of groups enquiring about yoga and we always recommend The Yoga Garden at Knepp Castle. They are able to put together a bespoke event/pamper party for you and your friends. https://the-yoga-garden.co.uk/venue-hire/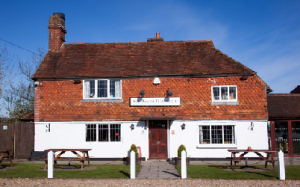 10. If you just wish to enjoy the local surroundings then a walk to the Sir Roger Tichborne Pub for a spot of lunch and a drink or two is always popular! A walking route is provided on site. For a list of menus then please visit www.thetichborne.co.uk
We hope you find the above information helpful when booking your stay at Glamping Holiday. If you fancy partaking in any activities not on the list then please do contact us and we will try to advise you where possible.